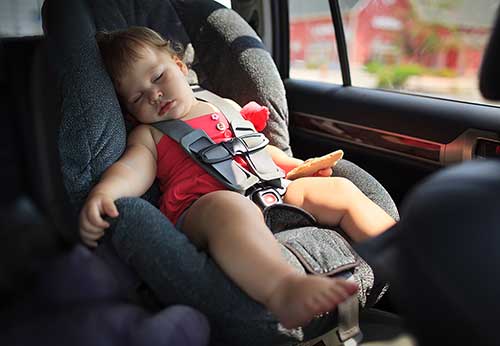 Here we are, catapulted into the new year, hoping that there will be a breakthrough and that the COVID-19 situation will be settled once and for all.
As we all know, in 2020 people's habits changed in practically every country in the world.
In many countries, it was decided to implement strong restrictions and/or lockdowns that 'forced' people indoors to stem the spread of the virus.
The number of transports and household movements was therefore drastically reduced. Despite this, a large number of deaths of children up to four years of age due to unintentional abandonment in cars have been recorded in the USA this year: 24!
These are just the official deaths reported in the US, the only place with a data collection centre of this kind. The very fact that the number of deaths worldwide is undefined shows how little attention is paid to this problem.
This fact gives pause for thought, especially when one looks at the reasons for abandonment.
In most cases, the explanations given were:
 "I don't know how it is possible!
I was in a hurry, busy with a thousand things. The child was asleep and I thought I had taken him to the nursery school, so I didn't even check".
Every year many little victims are mourned and in most cases, the 'careless' parents are normal people with stable jobs, healthy and ordinary lives.
If you wonder how this can happen, read our article on dissociative amnesia, which will explain perfectly how you too can be at risk.

In 2019, in Italy, the law on anti-snatching devices was published, making them compulsory when used with children aged 0-4.
However, the problem persists, as many families are still not equipped.
We at DIGICOM have been dealing with this long before the Italian law. In fact, since 2017, we have been promoting Tippy, Italy's best-selling anti-baby device.
We advise you to adapt, to avoid it happening to you too, in case you haven't done so yet.
If you already have one… then stay tuned to your favourite Tippy channels! There will be some very interesting news coming soon!